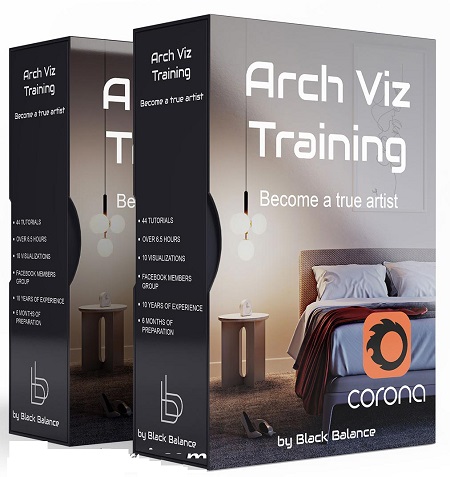 Archviz training Corona by Black Balance | 4.7 GB
THE ONE CORE SYSTEM
Behind EVERY fabulous image…
We've been sure that 3d artists who make outstanding images aren't doing it by chance, luck, or coincidence. That's why we have spent a lot of years looking for the answers on how to create great images…
…AND FINALLY FIGURED IT OUT.
It's the system that has helped us get the attention of the viewers, present our work at the highest level and use the software as an artistic tool. The most powerful, most proven route to achieving the results you're dreaming of.
PRACTISE DOES NOT MAKE PERFECT
Only perfect practice makes perfect
We will teach you the best of the best practices we use every day to create our images. You will save years of learning the wrong techniques and unnecessary things. Working as a 3d artist can give you a lot of opportunities. The true beauty of this job is that you can make it fit the lifestyle you dream of. If you want to have a stable, safe life, you can choose a full-time job in one of the architectural visualization studios around the world.
If you are more into adventure and you like changing places very often, you can become a freelancer and work from every place in the world that has an internet connection. If you want to build your own brand and start your business, you will always have an option. It all depends on what you want in life. There are plenty of possibilities out there you can choose and make it work for you.
Even when the world is changing drastically like with the COVID-19 situation, you'll be able to work from home without any problems as this is remote-friendly work. And it looks like this will be a future for a lot of industries…
What will you learn?
# 1 – Camera Setup
# 2 – Lighting Setup
# 3 – Materials
# 4 – Storytelling
# 5 – Postproduction
Screenshots