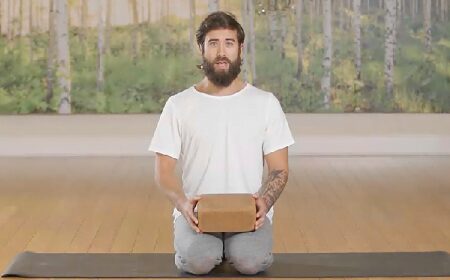 Awakening Yoga – Solar Practice | 1.29 GB
Pay homage to the traditional yoga practice while incorporating modern movement patterns.
This series focuses on mastering the Solar Practice of Awakening Yoga, a vigorous vinyasa style of Yoga developed by Patrick Beach, that develops your arm and core strength, increases your range of motion, and promotes deeper flexibility.
Patrick breaks down the solar sequence into 6 digestible classes. Each class will focus your efforts to learn new movement sequences and teach you to apply them to the full solar yoga experience. Classes provide options to try inversions, arm balances, deep backbends, and the splits, and will always include thoughtful modifications.
Homepage:
https://www.alomoves.com/series/awakening-yoga-solar-practice
Screenshots