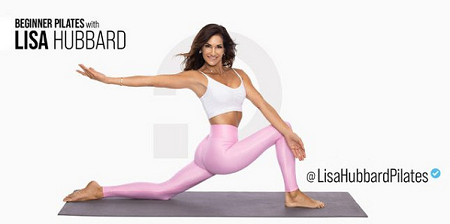 Beachbody – Beginner Pilates with Lisa Hubbard | 3.76 GB
If you've always wanted to try Pilates but didn't know where to start, you're in luck.
You don't need to find a local studio or buy any expensive equipment — you'll find a simple solution on Beachbody On Demand.
Beginner Pilates with Lisa Hubbard is a three-week mat Pilates program specially designed for Pilates newbies.
Lisa is an internationally recognized Pilates instructor and has a large and devoted following on Instagram, Facebook, and YouTube accounts, which showcase her style of graceful, flexibility-focused movements.
Now, she's bringing her beginner-focused introduction to Pilates right to Beachbody.
Anyone with a Beachbody On Demand membership is welcome to join Lisa's classes and follow along on social media with her.
Screenshots