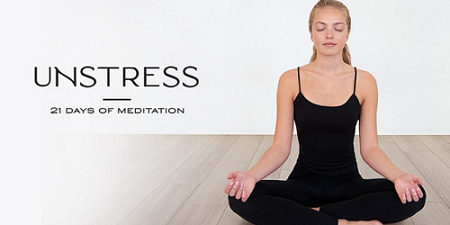 Beachbody – Unstress: 21 Days of Meditation 2023 | 2.64 GB
Melt away stress and anxiety with this 21-day guided meditation program. Quick and easy 10-minute sessions help you feel more relaxed, calm, and in control.
Unstress meditation can help you melt away stress and anxiety, improve focus, clarity, and productivity, sleep better, and feel happier, calmer, and more relaxed. Expert instructors guide you through short daily sessions that help quiet your mind and anchor you in the present moment so you can feel more positive, empowered, and recharged.
Each daily meditation is about 10 minutes long, making it easy for beginners and engaging enough for seasoned meditators to commit to 21 days. You'll be guided into and out of your meditations by Unstress creator Suze Yalof Schwartz, so you always know what to expect. No equipment is required. All you have to do is close your eyes, open your ears, and breathe!