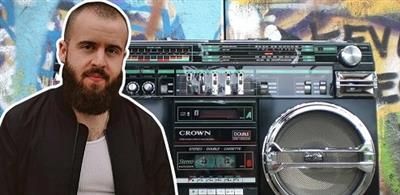 BOOM BAP FUNDAMENTALS: Make Hip Hop Beats That BANG – Music Production for Beginners
Genre: eLearning | Language: English
After being frustrated with how confusing my own journey was learning music production I decided to do something about it.
I created Beat School, an online academy that teaches the foundational elements of music production in a simple and effective way.
This course on hip-hop production is one of the beginner programs designed to help students gain an understanding of beat making with a step-by-step approach.
аbout: Skillshare BOOM BAP FUNDAMENTALS: Make Hip Hop Beats That BANG – Music Production for Beginners
In this course you'll learn:
-How to easily warp, chop, and manipulate audio samples
-A simple four step process to build hip hop beats from scratch
-How to mix and master your own tracks without having to pay an engineer
-How to achieve the sound you want without wasting money on expensive gear
-How to create banging beats with only stock plug-ins and free resources
-How to design your own sound
-How to make better decisions in terms of sample choice and sound design
My goal is simple:
I am here to teach you a simple process to chop samples, warp audio, easily create drums patterns, mix, and make hip-hop beats that BANG.
In this course I won't overwhelm you with fancy software or advanced techniques. You'll learn exactly what you need to get producing as fast as possible.
In doing so, I have built what I believe is the most effective way to easily make boom bap beats.
My courses are effective, impactful, and include extra resources to help you level up.
In the Class Project section you'll be able to download all the files I use so that you can create your own beats and follow along with me.
That being said, your progress is completely up to you. I can't do the work for you.
But I CAN lessen the learning curve, provide an easy to follow blueprint, and shave years off your path to mastery.
I hope to empower you with the knowledge, practice, and resources you need to realize that this isn't rocket science.
You can do this.
If you are willing to invest in yourself and commit to learning a few hours a week, I have no doubt you'll be able to achieve your goals with music.
You ready to rock?
Download the stems, set aside a few hours for dedicated learning, and let's make some beats!