Business Continuity Management Bcms & Iso 22301 Masterclass by Eslam Eldakrory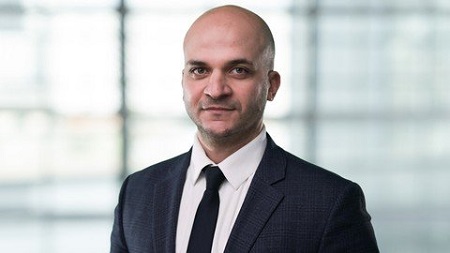 Business Continuity Management Bcms & Iso 22301 Masterclass by Eslam Eldakrory
Last updated 12/2021
MP4 | Video: h264, 1280×720 | Audio: AAC, 44.1 KHz
Language: English | Size: 13.88 GB | Duration: 6h 34m
How to plan and prepare for unforeseen business disruption events through an effective, dynamic Business Continuity Plan
What you'll learn
Understanding The Fundamentals of Business Continuity Planning
Key steps for building a robust and actionable Business Continuity Plan
Risk Assessment process and Planning for Unforeseen Disruptive Events
How to define the Right Strategies for Crisis Communication Plan
Crisis Communication and tips from real-life experience
Third Party Risk Assessment is key component for your BCP
Testing and Exercising Business Continuity Plans
ISO 22301 requirements
How to define effective Key Risk Indicators
Why Business Continuity plans fail?
Most common mistakes in Business Continuity plans and how to avoid them
What are the to 6 high-priority objectives for a successful Business Continuity plan?
Tips to consider in your Business Continuity plans to ensure their success during actual scenarios
How to effectively train your Business Continuity and Crisis Management teams
The importance of monitoring and reporting on your Business Continuity Program performance
Examples from real scenarios and how proper business continuity plans saved a disaster
Exercises for the group to increase knowledge absorption and retention and improve the learning experience.
Requirements
No Prerequisites needed, just bring your focus and determination
Description
Hello and welcome to one of the top and highest rated Business Continuity courses on the platform.Throughout this course, you'll go through over 6 hrs of best in class Business Continuity resources that will not only develop a high in demand skill nowadays but also will enable you to help your organization effectively weather business disruption events and also will advance your skill set to progress your career further. Almost each and every organization has experienced at least a single business disruption event that caused a certain level of operational disruption and affected its ability to deliver its products and services to a certain extent.Ony organizations that have planned for potential disruption events are able to survive and recover fairly quickly and in comparison to their competitors Business disruption events are increasing exponentially as the world is becoming highly interconnected and highly interdependent every day, a disruption event in one organization, in one country can impact other organizations or other countries on the other side of the world almost momentarily.Robust risk management, advance planning, and investment in readiness and business continuity planning is the key to organizational resilience, growth, and survival, And that is your role to master in your organization. Throughout this Business Continuity master class you'll learn:- Introduction to important Business Continuity Management (BCM) concepts and definitions• You will learn what is Business Continuity and Business Continuity Management• You will learn what are the key benefits of establishing an effective Business Continuity Program?• You will learn why effective Business Continuity Management is becoming a strategic and a regulatory requirement?- Program Initiation and Strategic Planning:• You will learn how to gain leadership commitment as the first step in the success of your program• You will learn the Key strategic steps for initiating a successful BCM program- Risk Assessment:• You will learn about the Most Common Disruption Events an Organization has to plan for• You will learn the 3 key steps in the risk management lifecycle• You will learn about the risk Impact and probability matrix• You will learn the process of risk identification• You will learn how to perform Risk Analysis• You will learn how to evaluate risks and how to determine the magnitude of the impact from different aspects.- Control assessment• You'll understand the concepts of inherent and residual risks and how controls affect the residual risk level• You'll learn the different types of controls and how to assess control efficiency.- Business Impact Analysis• You will learn and understand the concept and the objectives of the Business Impact Analysis (BIA) and how it helps you better understand your organization's business and processes.• You will learn ISO 22301 standards for the BIA process.• You will learn how to identify and prioritize functions (which ones will have the greatest impact should they not be available?)• You will learn how to identify dependencies across functions (upstream & downstream)• You will learn how to identify the qualitative and quantitative criteria to assess the impact to the entity (risk assessment)• You will learn how to identify recovery objectives (RTO & RPO)• You will learn how to assess the resources required to support recovery objectives• You will learn how to identify gaps between required resources and existing ones.- Defining Business continuity strategies:• You will learn how to define and identify actionable Continuity and Recovery Strategies• You will learn what a successful Continuity Strategy should cover.• You will learn the key resources needed to build your BCM strategy- Creating the BCP Framework:• You will study ISO 22301 requirements for the BCM framework and procedures to manage the organization during a disruption• You will learn the 9 key pillars of a strategic BCP framework.- Awareness and Training Programs• You will study the objectives and the importance of establishing a training program• You will learn different types of training programs plus Tips & Success Factors.- Exercise, Assessment, and Maintenance• You will learn how to develop an effective exercising program• You will learn Pre-Exercise activities, Exercise activities, and Post-Exercise activities• You will study a Sample Exercise Results report- Why BCPs fail?• You will learn the Top 10 Reasons behind every BCP failure• Case studies for famous BCP failure and the implications on organizations.- Key Risk Indicators (KRI's)• The objectives of establishing effective KRIs• How to Design effective KRIs- Crisis communication plan• Why Crisis Communication is important?• How to design an effective Crisis communication plan?• Tips for effective Communication During a Disruption or a Crisis situation.- Third-Party Risk Management (TPRM)• Why TPRM is important?• Risks associated with TP failure and the importance of managing TP Risk in Business Continuity Planning- Top five BCM Roadblocks- Emergency response Plans• Most common emergency incidents you have to prepare for.- Top six high priority objectives for an effective Business Continuity Plan- Understand common myths and misconceptions about Business Continuity- Highly effective tips and hints for building fundamental Business Resilience from practical experience.Note:This course is designed with an interactive and engaging learning experience that includes activities, exercises, or assignments following each key learning objective to ensure solidifying the concepts and getting us all engaged in the learning experience.· Make sure to finish any exercise or activity before moving to the next section.The material and resources in this course are not only the best from an academic side but also from my real-life practical experience. I have led the design and implementation of the steps, strategies, and approaches tough in this course within the organizations I worked with and they all worked when we invoked the Business Continuity Plans and have been a savior.This course is ideal for anyone looking to improve their skills in the following areas:Business Continuity ManagementBusiness Continuity PlanningISO 22301 guidelinesRisk AssessmentBusiness Impact AnalysisThird-party / Supplier Risk Management
Homepage
https://www.udemy.com/course/business-continuity-planning-iso22301-masterclass/
Screenshots