Business Intelligence Course For Beginners by Uplatz Training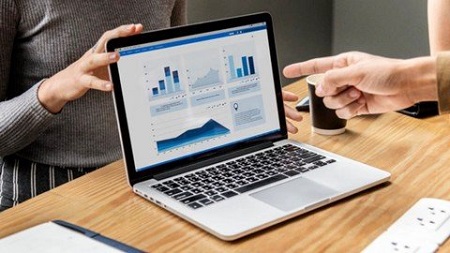 Business Intelligence Course For Beginners
Last updated 12/2021
MP4 | Video: h264, 1280×720 | Audio: AAC, 44.1 KHz
Language: English | Size: 16.17 GB | Duration: 49h 45m
Description
A warm welcome to the Business Intelligence for Beginners course by Uplatz.
Uplatz provides this comprehensive Business Intelligence training to help you get started on your journey in Business Intelligence and Analytics.
The course covers the BI concepts from scratch and take you through the complete lifecycle of Business Intelligence beginning with understanding data, data warehousing, and building data visualization and useful BI reports & analyzes over top of the data.
What is Business Intelligence
Business intelligence is a concept that integrates reporting, business analytics, data mining, data visualization, data tools & infrastructure, data governance, and best practices to help organizations make informed data-driven decisions. A company can drive growth and make an impact in the modern world only by having a comprehensive view of its enterprise data and using that data to drive change, eliminate inefficiencies, as well as quickly adapting to market or supply changes. BI helps you analyze data to gain actionable insights and improve decision making for your business.
BI empowers the organizations to analyze historical and current data, so that actionable insights for making strategic decisions can be uncovered in real-time. Various Business intelligence tools make this possible by processing large data sets across multiple sources and presenting findings in visual formats that are easy to understand and share.
Business intelligence (BI) essentially refers to an overarching term for the tools & technologies that enables data preparation, data management, data mining, data governance, finally data visualization and building dashboards. BI tools and processes allow end users to identify actionable information from raw data, facilitating data-driven decision-making within organizations cutting through domains & industries.
BI Tools
There are some really good BI tools available in the market that aid business users in analyzing performance metrics and extracting insights in real time. These tools focus on self-service capabilities, reducing IT dependencies and enabling decision-makers to recognize performance gaps, market trends, or new revenue opportunities more quickly. Some of the key BI tools currently in the marketplace are:
Tableau
Power BI
Qlik
MicroStrategy
SAS Visual Analytics
TIBCO Spotfire
Oracle Analytics Cloud
and more.
Homepage
 https://www.udemy.com/course/business-intelligence-course-for-beginners/ 
Screenshots