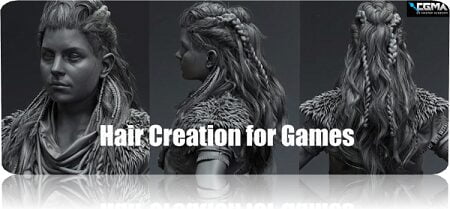 CGMA 3D – Hair Creation for Games (UP) | 15.65 GB
On this course you will learn how to create hair for Class AAA games. We will use technology developed for the game Horizon Zero Dawn.
You will see the whole process from the planning of the work, creating hair in Hgen, bake the texture of hair, hair Asset creation and load it into the Unreal Engine. This course includes both practical work and theoretical training aimed at improving your skills creating hair for games.
Week 1 – Gathering Reference
Week 2 – Card Theory. Card Creation
Week 3 – Making th Asset. Base Layer
Week 4 – Making the Asset. Mid Layer
Week 5 – Making the Asset. Top Layer
Week 6 – Finalize Asset and Put in Unreal
Homepage:
https://www.cgmasteracademy.com/courses/48-hair-creation-for-games
Screenshots