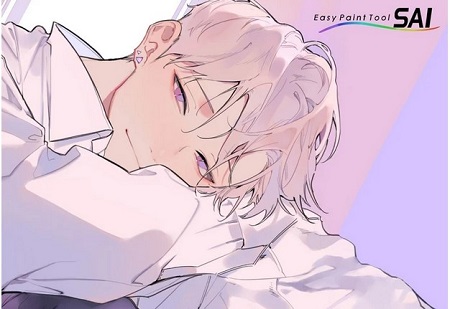 Class101 Learn How to Design and Draw Your Own Anime Characters With a Tablet by Pesa | 745 MB
Create your own anime character illustrations
Hello, I'm Pesa, an illustrator who wants to embody happiness and hope into illustrations that tell a story. Little by little, I drew scenes of things I like and wished for and it brought me here to Class101.
The world of art
Art is a tool and a means to express various feelings such as a person's wishes, emotions, and thoughts in a visual form beyond a simple object, a person, and a landscape, and sometimes express a person and communicate with them. As the possibilities are endless, it is something that many people pursue.
Welcome to Pesa's Digital Drawing Class
– Meet Pesa: illustrator, artist, and your instructor
– Introducing the class: Creating detailed character illustrations
– Setting up your tablet and Paint Tool SAI
01. The Basics of SAI
– The different functions and tools
– How to use layers
– Understanding and setting up shortcuts
02. Controlling the Strength of your Lines
– Exploring the different types of brushes and their settings
– How to freely control the strength of your lines
– How to manipulate the depth and thickness of your lines
03. Understanding the Structure and Proportions of the Body
– The structure and proportions of muscles
– The structure and proportions of hands and feet
– How to change body shapes based on people's unique characteristics
– Practicing various forms and poses
04. Drawing Perfect Faces
– The structure and proportions of the face
– How to express a person's unique facial characteristics
– Understanding how proportions change with angle
– How to portray hair 1
– How to portray hair 2
05. Sketching the Wrinkles in Clothes
– The shape and flow of wrinkles
– How wrinkles change based on angles and materials
– Drawing the wrinkles on clothes
06. Coloring your Character
– How to choose a natural color scheme
– How to express light and contrast
– How to use complementary and analogous colors
– How to get a watercolor texture
07. Completing the Illustration
– Establishing the layout and visualizing the scene
– Sketching and adding details
– Coloring based on your desired mood and atmosphere
– Editing your illustration and adding effects
Outro: Congratulations on Finishing the Class!
In closing: Pesa's parting thoughts
HOmepage:
https://class101.co/products/pesa?_pos=1&_sid=10c4a5b66&_ss=r
Screenshots