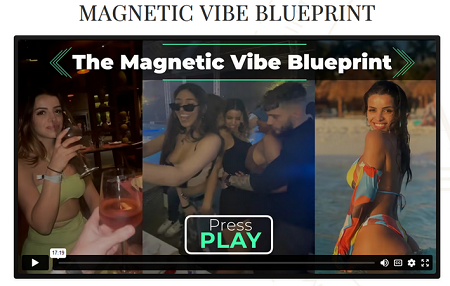 Coach Kyle – Magnetic Vibe Blueprint | 26 GB
The step-by-step road map to getting an endless pipeline of high quality dates & never feeling lonely ever again.
This is the most effective self-improvement blueprint to 5x your social circle with women who have high interest in you, get an endless pipeline of high quality dates and say goodbye to feeling lonely forever.
This is accomplished by cultivating a magnetic vibe (not by devoting excessive time and energy to chasing women.)
Two years ago I released my first digital course called Game 101. In just a couple of years my programs have caused thousands of personal transformations. In fact, no other coach in the world has come close to what we've achieved in helping men get more from their dating life.
Men that were lonely, average and even depressed — have all followed my systems to a tee to achieve celebrity-like interest from women around them. Not only did they achieve insane results, they did so within just 2-3 months (or less).
Now, I've decided to take my most effective 12-week transformation system, revamp it to make it more effective and powerful and deliver it as a 3 month masterclass to transform your dating & social life. It will be as if you hired me one on one.
Everything that I had to learn, understand and master to achieve my dating goals, I will be downloading into your brain. Multiple weekly live coaching calls to guide you as you level up your dating & social life. Plus, my most effective 3 month training and accountability plan ever created.
Following the blueprint to a tee will be easier than ever before. I will walk you through every step inside the program.
Homepage:
https://coachkyledating.com/magnetic-vibe-blueprint
Screenshots