Complete day trading with Key level and Smart Money concept by Jayce PHAM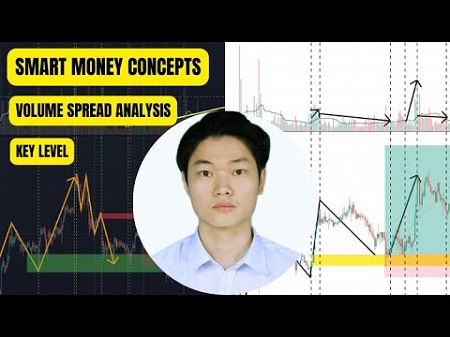 Complete day trading with Key level and Smart Money concept
Published 09/2022
MP4 | Video: h264, 1280×720 | Audio: AAC, 44.1 KHz, 2 Ch
Genre: eLearning | Language: English | Duration: 36 lectures (5h 34m) | Size: 4.44 GB
Apply Key level strategy and Smart Money concepts to day trade profitable on Forex, Cryptocurrency and Stocks market
What you'll learn
Step by step how to scalp Forex, Crypto, Stock on the small timeframe and take profit within a day
How to analyze market structure exactly (removed noise) with multiple timeframe.
Fake break out/ range pullback in advanced
Standard to define real-pullback / break out one by one candles.
How many pairs you should manage for Scalping
Which session is the best for scalping
How to empty your mind when trading Especially scalping
Which wave you should analyze on big timeframe.
How to connect big TF – Mid TF – Small TF to understand total picture to scalp.
When you should trade on M1 or M5 based on bigger TF
5. Entry with confluence | un-confluence strategy | SMC
6. How to control risk management
The right mindset trading
The trading edge must know
How many money you can earn
Exit losing streak status
How to practice and be profitable after several months.
What is expected results must have in trading history?
– Which prop firms you should choose.
Requirements
You already had basic knowledge about Forex
You already had basic knowledge about Supply Demand
You already had basic knowledge about Market Structure
You already had basic knowledge about Multiple timeframe analyzation
You had enough perseverance to backtest it from 1 – 3 months before real trading
Description
Day trading or Scalping can be the big dream with any traders even newbie or experience on finance market. It brings you headache, stressful even you pay attendtion to learn a lot about trading strategies on the internet or diffirent traders.
Who this course is for
People who have traded for a long time but they still don't have profit
People who want to trade seriously
People who want to change from officer to freedom trader
People who want to trade like professional traders or trade for Forex funds.
Homepage
https://www.udemy.com/course/complete-day-trading-with-key-level-and-smart-money-concept/