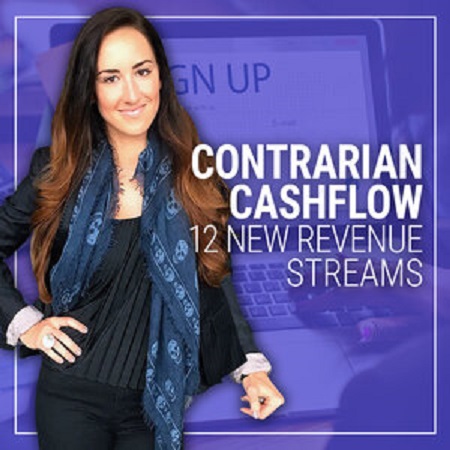 Codie Sanchez – Contrarian Cashflow | 9.87 GB
Contrarian cashflow is the thinkers guide to financial freedom, and never letting anyone own your revenue streams ever again. This membership subscription gives you access to a new step by step playbook on purchasing a cashflowing asset each month.
WHAT IS CONTRARIAN CASHFLOW?
It is a way to change your life. Period. We think it's the path to freedom, to leveling your body, your mind, and your bank account. That's a big promise, it requires your action but we deliver on our end. Will you?
It's about one thing… learning and turning those learnings into earnings.
Unfortunately, no one is coming to save any of us. No one is going to care about your financial freedom as much as you do. But if you follow our process with your own flair… in 1 year the mirror will show a different reflection entirely.
I picked up a pen and wrote this down when I created Contrarian Cashflow saying in 90 days imagine:
– You've closed your first deal
– You used a loan (OPM) & only $10k of your money to generate $7-30k in monthly income
– You've COMPLETELY replaced your expenses
– You have bought back your time and now GET to decide what to work on
– You have an operator that does the heavy lifting
– You have a biz plan to turn that $7k into $50k monthly
The wild part, is I hit it, you can too.
HOmepage:
https://contrarianthinking.co/contrarian-cashflow/
Screenshots