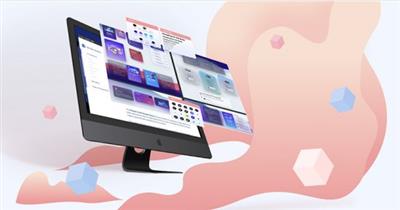 Meng To | Duration: 2h 00m | Video: H264 1920×1080 | Audio: AAC 44,1 kHz 2ch | 2,98 GB | Language: English
When Apple introduced the App Store in 2008, it created a revolution in the app industry. From that day on, anyone with a computer will be able to create and publish their app all over the world. In order to match the current default apps in iOS many designers mimic Apple's skeuomorphic aesthetics and that became the standard for many years.
This is a comprehensive guide to the best tips and tricks for UI design. All techniques are explained step-by-step, in a beginner-friendly format so that you can easily follow in a cohesive way.
Homepage
https://designcode.io/ui-design-handbook