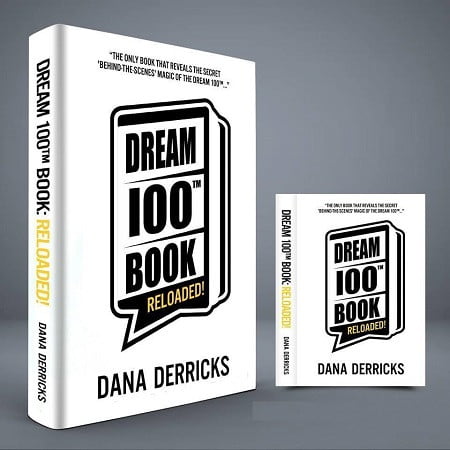 Dream 100 Challenge with Dana Derricks | 3.33 GB
Join the Dream 100™ Challenge to get clear on WHO your Dream 100 Is.WHERE to find them.WHAT to say to them.and HOW to monetize them!!!
Hurry, I Can't Handle A Million People Joining The Challenge.Be One Of The Lucky Ones That Got In!
Dana-Derricks-Dream-100-Challenge
There's A Reason People Pay Me $20,000 Per Day For These Secrets.
– "How to maximize your value & force your dream buyers to flock to you like crazy."
– ".The quick trick to get instant access to anybody & make the deals of your dreams"
– "The single biggest mistake to avoid that'll kill whatever deal you're making."
– "The 2 secret weapons that allow you to get almost anybody to promote."
In case you're wondering if you should join the challenge.
– Exposed: Why The Dream 100 Is Your 'Best Kept Secret'.
– EXACTLY How To Identify WHO Your Best Dream 100 Targets Are
– The Only Way To Organize & Leverage Your Dream 100: The PERFECT Dream 100 Spreadsheet!!
– A Copy Of The Largest Marketing Book Ever Written: The Dream 100™ Book 2: Reloaded!
– My 'Woah That Was Easy' Trick To FIND Your Dream 100.Plus FREE Cheatsheet!!
– My 7-Figure Blueprint To Take Whatever You're Doing & Blow It Up RIGHT NOW..The ENTIRE Unreleased Dream 100 Podcast.
– The ONE Tool You Just Press "Go" On & Start Cashing-In On Your Dream 100 The RIGHT Way.
– PRIVATE 'Challenge-Only' Facebook Group With More Exclusive Nuggets & High-Level Folks To Dream 100.
– FREE BONUS -> Order To Find Out!
– FREE BONUS #2 -> Order To Find Out!
– FREE BONUS #3 -> Order To Find Out!!
Screenshots