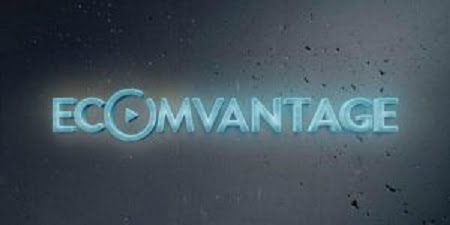 eCom Vantage with Chris Blair | 8.7 GB
MP4 | Language English
Genre: eLearning Video / Business, Sales, Marketing / Traffic
How To Grow Your eCom Biz in 2018!
The Ultimate Training & Mentoring Program
You'll be glad to know that the eCom Vantage training, mentoring & support program comes with my personal 100% Rock Solid, 7 day money back guarantee!
If you don't LOVE the program, for whatever reason, then I actually don't want to keep your money. All you have to do is shoot me a quick email and I'll immediately refund every cent.
So Let's Recap – What is included?
1) Real Mastermind – unlike a lot of Facebook groups, this group is vibrant and active.. I answer questions daily and do live streams in the group regularly. This has created a culture where others also participate in the group. Value: $5000 a year is what most masterminds cost.
2) Product Development Course: There is over 7 hours of content going into great details on how to create POD (Print on Demand Products) and even some unique ideas that I've has used in the past for dropshipping. No course of this nature has ever been created but since products are key to Ecom Success and a lot of the methods taught are unique to this course, this section alone could pay for itself. Value: $997.
3) Site Optimization – without a good site, your bizz is dead! This course goes into great detail on how to set up a high converting website and provides a banner template. Value: $497
4) Facebook Ads: This course has over 15 hours (31 Videos) of detailed training on FB Ads from basics to advanced. Similar courses sell for $1500, just an ads course. Value $1500
5) Email Marketing and Funnels Courses range from $197 to $497, we got you covered too! Value $197
6) Pinterest to make Ecom Sales, Value Value $297
7) Building Your Ecom Brand on YouTube Value $197
8) Twitter Branding Value $197
9) SEO, to get sales. SEO companies charge at least $500 a month and more a lot more (I pay 1K a month!). Value $997
Total Value of Ecom Vantage Course & Mastermind is eaisly $9,400
I'm Here READY For You To Join!
And, whether you make this investment and join the eCom Vantage program now, or not, it will have zero impact on the quality of my life. I'm not going to eat anything different tonight for dinner, I'm not going to change the way I dress, what I drive. It literally means zero to me, I couldn't care less.
The difference however is. this membership, this investment. could mean everything for you. I'm not going to notice whether you buy or not. It won't change the quality of my life at all, but if you invest now it's going to change the quality of your life.
I need you to really understand that. This is not about me, this is about you. That's why I created the eCom Vantage program, because I want to help and I want to serve you.
Thanks for checking out eCom Vantage & I look forward to seeing you inside the members area & facebook group ??
Screenshots