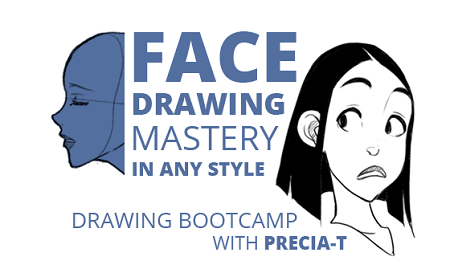 Face Drawing Mastery Drawing Bootcamp | 1.83 GB
A training specially tailored for beginners who:
HAVE NO DRAWING SKILLS
DON'T HAVE ENOUGH TIME IN THE DAY TO DRAW
DON'T HAVE MOTIVATION OR WILLPOWER TO KEEP TRYING.
WANT TO BE ABLE TO DRAW FACES IN ANY STYLE
What would you create if you could draw any face in any style?
In this training, Precia will teach you techniques that allow you to adapt any style you want:
Anime
Marvel Comics
DC Comics
Disney
Modern
Realistic
Traditional
Whatever you choose, Precia can help you improve in your favorite style and develop your own techniques.
Homepage:
https://www.2danimation101.com/bootcamp-precia-face-drawing-mastery-full.html
Screenshots