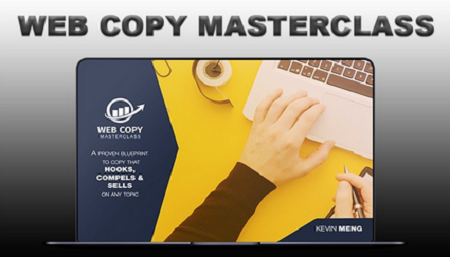 Kevin Meng – Web Copy Masterclass | 649.80 MB
Hey there, I'm Kevin Meng.
I'm the guy on the left and I'll never forget the day the idea for this course was born. It was a year ago at the Chiang Mai SEO conference, one of the best SEO conferences in the world.
I was just a writer with a quirky style working in the SEO community (LeadSpring, Convertica, DreamGrow, etc.). Nothing special. But I wanted to learn more about affiliate SEO from the best minds in the business, and a bunch of my past clients were going. So I thought, "why not?".
I fully expected to walk up to everyone, introduce myself, and get totally ignored.
Except THE EXACT OPPOSITE happened.
People started walking up to me.
"Hey, are you the writer so-and-so was talking about?"
"Man, how much do you charge per word?"
I had 0 clue what was going on. They had the wrong guy.
When I found out why people were coming to me, I was FLOORED:
MY ARTICLES WERE GETTING INSANE RESULTS FOR A CLIENT, AND HE WAS TELLING EVERYONE!
Screenshots