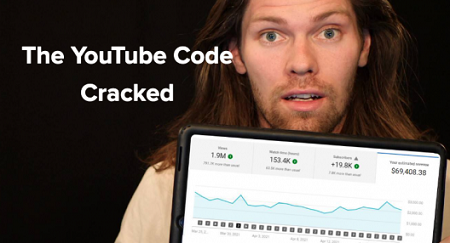 Maxwell Maher – The YouTube Code Cracked | 4.08 GB
What You Get:
– How to navigate the stress and awkwardness that is your first videos (I even show you some of my terrible first vids.. it's bad)
– How to produce high quality content for all budgets (from under $100 to a full $10,000 studio and everything in-between)
– How to set up lights so you don't look like a gremlin on camera
– How to build an audience that actually likes and wants to watch you on a daily basis
– How to quickly edit videos and thumbnails like a freaking pro
– How to navigate the many ways to monetize your channel (my favorite topic)
– What the algorithm wants.. Boy is she an elegant beast that algorithm
– And much, much, more. Check out the full curriculum below if you're still not convinced.
Homepage:
https://max-maher.teachable.com/p/complete-guide-to-building-an-audience-and-wealth-on-youtube
Screenshots