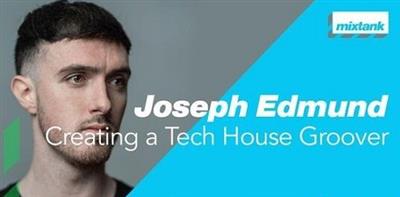 Mixtank – Joseph Edmund Creating a Tech House Groover
Genre: eLearning | Language: English
Manchester's Joseph Edmund has released on labels like Kaluki, Elrow and Hot Creations. In this production walkthrough for Mixtank he breaks down the entire production process behind his 2019 Underground Audio release 'Double Drop'. Across nine videos, you'll learn how he creates a rolling bassline, groovy drums, and applies FX and Automation in order to get the perfect tech house groover.
Chapters
– Introduction & Track Playthrough
– Drums
– Basslines
– Sample Selection
– FX & Automation
– Processing
– Arrangement
– Finishing Touches
– Mixing & Mastering
DAW – Ableton
аbout: Mixtank.tv Joseph Edmund Creating a Tech House Groover
File Name:Mixtank.tv Joseph Edmund Creating a Tech House Groover
Content Source:
https://mixtank.tv/programs/mtp001