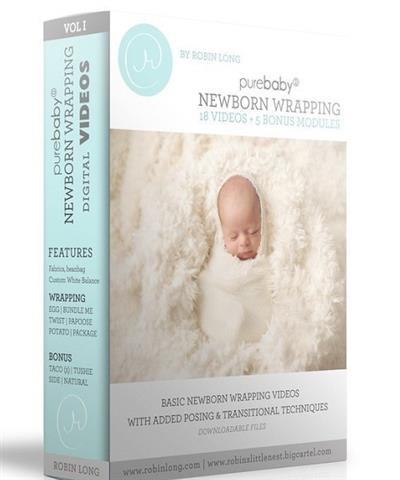 Newborn Wrapping and Posing Photography Digital Videos
Genre: eLearning | Language: English | .MOV
Wrapping newborns has always been Robin's all time favorite set up at her sessions. The simple, pure and timeless images she portrays are cherished moments to all her clients. Are you ready to take your photography to a new level to include wrapping in your sessions? Clients LOVE simple and natural images creating their baby's story. Join Robin in to her studio where she shows you how to work with awake, wiggly babies, as well as sleeping babies.
Robin will show you which type of fabrics and wraps are best with specific poses and simple instruction is given on using the bean bag, layering your fabrics, background stand and setting a custom white balance.
Content Source:
https://robinslittlenest.bigcartel.com/product/newborn-wrapping-photography-digital-video