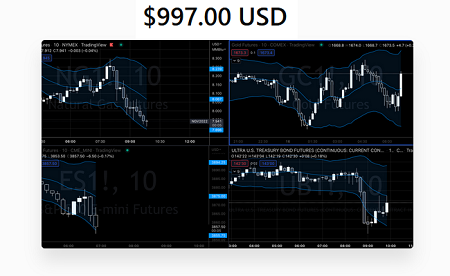 Pollinate Trading – Curvy Trading System | 3,3 GB
CURVY Trading System
Learn a PROVEN successful and consistent trading system that has changed my life.
Learn to make consistent profits, Get Funded at prop firms and build real wealth.
This is the exact system I use to trade every single day. It's consistent, high expectancy, and easy to learn.
Our secret?
We piggyback on algo traders!
Algo traders are out to run your stops, take you out of positions, force you to do stupid things. But while they're playing their game, we are on the sidelines watching them, waiting for them to show up, and then we pounce!
This system has never been shared outside of our team. You will be among the first to trade this system.
We built this system to pass prop tryouts, in an easy way, laying it all out for you.
What you'll get:
– Professional trading system with all the rules (futures, forex, crypto, stocks)
– Written Rules
– Live videos explaining the system
– Risk Management
– Trading Plan
– Prop Trading method (get funded, stay funded and earn)
– Learn the system right away, begin trading it live ASAP
– Requires no special indicators or secret software
Homepage:
https://www.pollinatetrading.com/offers/swF7ockX/checkout
Screenshots