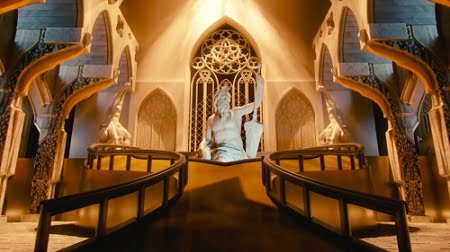 Rebelway : INTRODUCTION TO HOUDINI FOR 3D ARTISTS | 11.94 GB
This course is designed for people who have a good understanding of CG and interested in gaining a full understanding of houdini and how to utilise it's procedural modeling tools to create 3d assets, create environment, shade and render using mantra as well as learn how to composite using Houdini COPs.
We will be creating a vast number of assets with each we learn how to use certain nodes in houdini and how to procedurally model complex geometry.
We will start by analysis and learn about Gothic architecture and see how we can build our own solution to create the iconic windows, arches and pillar used in this architecture, we will then tweak and assemble various asset to create Modular blocks that once put together will create a very complex procedural environment in Houdini.
We will then learn how to procedurally create uvs for the main assets.
Shade the majority of the asset created and start lighting and rendering our environment.
By the end of the 5th week the student should acquire a very deep understanding of how Houdini works and be able to have a fully fledged environment created.
Homepage:
https://www.rebelway.net/learn
Screenshots