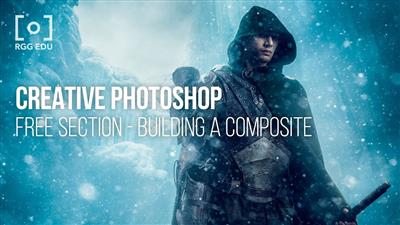 Creative Photoshop Techniques For Portraits with Renee Robyn
Genre: eLearning | Language: English | Photography | MP4
In this post production only tutorial, Renee takes you through every step of her process. The composite tutorial starts with a look at fresh ideas to use Photoshop tools to better maximize post production time. Renee moves on to build the image we are calling, "Ice Warrior," from scratch where you see Renee take the image from basic concept to it's final polish.
You will learn the importance of the following Photoshop methods in composite photography:

Texture and Color Grading

Although the Photoshop tools used in this photography tutorial may be familiar, Renee presents new ways to use them in creating imaginative and compelling composite images.
Home Page :
https://proedu.com/products/fantasy-composite-portraiture-with-renee-robyn-a-how-to-course-for-advanced-reotuching-workflow-for-adobe-photoshop