Schoolism – Sculpting Course by Andrea Blasich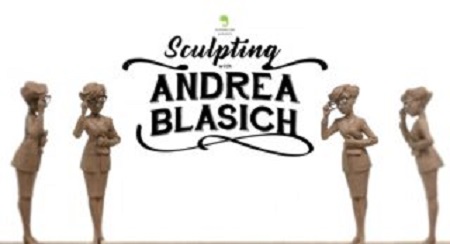 Schoolism – Sculpting Course by Andrea Blasich | 26.0GB
In this course, you will learn Andrea's approach to a traditional sculpture: how to make proper design choices, how to feel your way through your art, proper execution, and how to bring your creation to life! You will also learn a thorough understanding of form, shape, silhouette, proportion, harmony and stylization.
Andrea will review with you his own maquettes, as well as his personal sculptures. By the end of this class you will have a finished sculpture, and the skills to execute more advanced pieces and continue with your process.
As a sculptor, your work will be used as a blueprint, inspiration, or reference for Character Designers, Concept Designers, and especially for CG Modelers working in the gaming and film industries.
This class is suitable for all skill levels.
Homepage
https://schoolism.com/courses/sculpting/sculpting-andrea-blasich
Screenshots