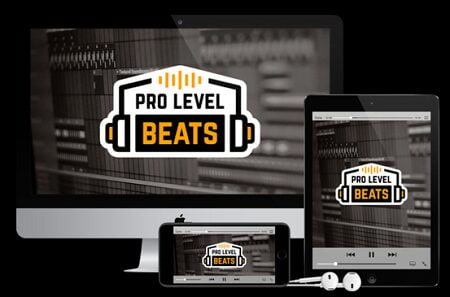 Simon Servida – Pro Level Beats | 6.59 GB
Welcome to Pro Level Beats!
This course is culmination of nearly a decade producing music and I can't wait to help you take your beats to the next level!
The Most Comprehensive Beat Making Course Online
Specifically Designed For Producers To Make Better Beats
Directly Inside Your DAW (No Prior Musical Knowledge Required!)
This is my beat production manifesto. With 8+ hours of video trainings housed inside a private members area.
We'll start with the basics, learning the "language" of music.
Followed by jumping right into my unique beat making process.
Where I'll show you exactly how I effortlessly create new melodies, chord progressions, basslines and drums.
With cheat sheets, midi files, and exercises to complete after every level.
So You Can Immediately Apply What You Learn Inside Your DAW
That's right! This course isn't just some boring music theory training, after each level we'll actually apply what you learn by creating Pro Level beats together!
Step by step creating melodies, adding counter melodies and chords, as well as drums and bass.
No matter what level you're at today:
– If you're just starting out, this course will give you the essential foundation to confidently create new melodies and beats from scratch
– If you know a few chords and scales but are feeling stuck, this course will break you out of your plateau and show you how to create more variety in your music
– And even if you've been studying music theory for years, this course will show you how to apply that knowledge specifically to modern music and dramatically speed up your workflow
Here's some of what you'll learn:
– My go-to plugin chains and presets to give your beat some extra color
– My favorite effects and automation techniques and how to use them to make your tracks come to life
– How to layer a beat and mix melody, counter melody, bass, drum and vocals without having things sound muddy or too busy
​ – And the exact criteria I use to know when a song is "done" and ready to be released on Spotify or YouTube
Homepage:
https://www.prolevelbeats.com/