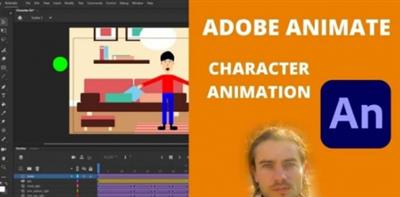 Skillshare – Adobe Animate Create Character Animation
Genre: eLearning | Language: English
Adobe animate is software for design vector drawings and create animations. Animating with Animate has never been so amazing. Animate has two distinct parts, a design part with the creation of shapes, scenes or characters with the different tools, and an animation part with a timeline, where it is possible to manage frames per second and much more. It is a very ergonomic software which allows to make different animations. In this course we will focus on character animation.
https://www.skillshare.com/classes/Adobe-Animate-create-character-animation/1657324658