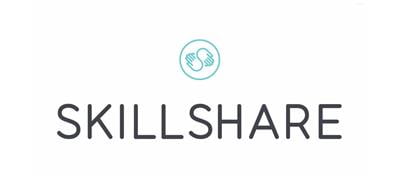 Duration: 37m | Video: .MP4 1280×720, 30 fps(r) | Audio: AAC, 44100 Hz, 2ch | Size: 252 MB
Genre: eLearning | Language: English
Hello and welcome to my new class.
In it I'll try to show you how to get better at drawing and more importantly understanding human figures with simple cross hatching. There are many ways you can get into drawing a human figure but also there are many pitfalls that can pose a problem in that way. In this class I offer a different solution and focus solely on the figure and movement. Get better at figure drawing and fast, all along practicing crosshatching that will be super important no matter what you're drawing and what your subject is.
The truth is simple but often overlooked, we need to work on ourselves if we want to get better at a specific craft. In this class I prepared 2 sets of exercises that I myself have been doing for a while and think are very beneficial. There are warm ups and then there are human figure shading exercises. Those are exercises that you should try out and see how they improve your drawing skills. Good for beginners but also for people who are further along the way. No matter how good you are, you still need to exercise your core abilities. Just like going to the gym. Find a time in a day or a week and give it all you got. Or even better, use these exercises as a routine before starting your drawing sessions to get in what I would call a right zone of drawing.
At the end of the class you'll know how to prepare yourself to:
Create any figure drawing,
Capture different poses in a very short time,
Get better at cross hatching and use it in your everyday work,
Try different ways of holding the pencil to get optimal results and so on.
Like riding a bike, things you learned will always remain with you and it will take you a very short time to get back to it even after a break from drawing. Main part for you is your project and your drawing so I dedicated an entire video just for that. And as I see it the most important part I look forward to seeing your work and giving you feedback.
Hey, but that's not all as this is just a first out of five classes in this series dedicated to helping you get better at drawing human figures with a step by step approach, a lot of examples, demos, exercises and tips about drawing and all that good stuff. So stick around for the last video in this class to find out more about how to turn simple shapes into figures, why anatomy doesn't have to be such a daunting task, drawing hands can be fun once you understand how to do it and finally what it takes to make a portrait.