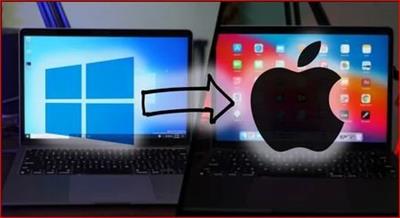 MP4 | Video: h264, 1280×720 | Audio: AAC, 44.1 KHz
Language: English | Size: 958 MB | Duration: 1h 3m
Thanks to apple's great M1 processor, lots of people are getting a mac for the first time in their life. In fact, this is my first time I myself got a mac after running windows for 15 years. So how is macOS different than windows? Is the hard or easy? I'm here to help you with those.
In this class we will see How macOS is different, how to use it properly, how to install/ uninstall apps here, how to share files from windows over LAN, or even how to make it familiar for previous windows users.
Things that you will see in this class:
1. Desktop & Basic
Menu bar
Icons, stacks
Widgets
Basic UI elements
Basic difference with Windows
2. Launchpad & Dock
Start Vs. Launchpad
Search, spotlight
Taskbar Vs. Dock
Dock settings
Dock effects
3. Finder & Store
File manager Vs. Finder
Finder's preview
Mac store
4. Safari & Quicktime
Edge Vs. Safari
Safari settings
Safari Extension
Quicktime Basic
Features of Quicktime
How to convert, record
5. Installing apps & Sharing files
How to install/ uninstall apps
3rd party uninstall manager
DMG, PKG files
Sharing files on LAN
7. Exclusive Apps & Small Things
Macos exclusive apps
Builtin apps
Screenshort settings
PDF preview
MacOS dark theme
Conclusion
This class is for
People who want to learn about MacOS
People who are moving to MacOS from Windows
People who want to know how MacOS is different than Windows
People who want to know what's possible on MacOS
Homepage
https://www.skillshare.com/classes/Intro-to-macOS-For-Windows-users/1630585948