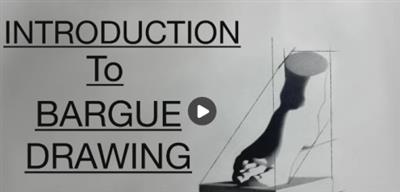 Skillshare – Introduction to Bargue Drawing
Genre: eLearning | Language: English
In this class we'll explore Bargue drawings and how to approach this style of atelier drawing. The original Bargue drawing course was a gateway to the atelier method of traditional drawing for art students and it still used widely throughout traditional art schools.
I'll show you how to prepare a drawing from the initial set up, and from start to finish a full plate from the book. Theres a few ways to approach these studies, and I'll discuss how to get started with minimal tools. While I highly recommend having the book as a resource, there will be basic plates to work from as well as the plate I do for the class itself.
Content Source:
https://www.skillshare.com/classes/Introduction-to-Bargue-Drawing/1549876541