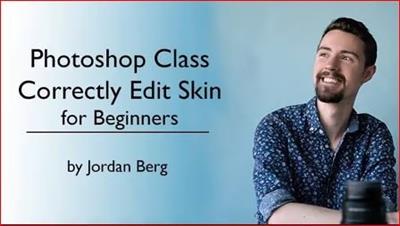 MP4 | Video: h264, 1280×720 | Audio: AAC, 44.1 KHz
Language: English | Size: 1.06 GB | Duration: 1h 21m
I made this class for anyone new editing their portraits using Photoshop and teach specifically how to edit the skin to address any major problems with it while still keeping a natural look.
This class goes over just four simple tools that will allow you to address most major and common issues you will run into in editing portrait images. These same tools are used by top professional photographers and retouchers. Learning how to use these basic tools will make it much easier to learn more advanced techniques as you progress.
This course is for you if you are just getting started with Photoshop and want a simple understanding on how to use some very powerful features to get a great product.
My class covers:
– Basic terms in using Photoshop
– Several handy keyboard shortcuts to make your editing faster
– A "quick and dirty" way to get beautiful skin, fast and easy
– Three powerful Brush tools
– Several example photos to walk you through applying each one
At the end will be a class project which you can get my feedback and help on so you can be competent in your editing.
I can't wait to teach this class to you and see what you do with it!
Homepage
https://www.skillshare.com/classes/Photoshop-Class-How-to-Correctly-Edit-Skin-for-Beginners/1381733950