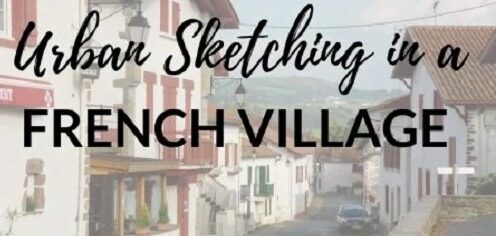 Skillshare – Urban Sketching in a French Village: With Ink and Watercolor
Genre: eLearning | Language: English | Drawing & Painting | MP4 | 1.1 GB ++
Join me on a travel sketching adventure in the beautiful village of Cambos-Les-Bains, France!
We're going to paint a scene that addresses one of the biggest challenges of travel sketching: how to give a scene depth, so that you feel that you're stepping into the picture.
You'll learn how to handle perspective in a scene like this, where the road is winding and sloping.
You'll also try different types of lines to make these buildings feel real-even when we're just doing a quick travel sketch.
Finally, you'll see how to use strong light and strong shadows to give the scene depth and  capture a particular moment in time.
I'll share my photos for you to work with, or you're welcome to try out these techniques on photos from your own travels!
Content Source:
https://www.skillshare.com/classes/Urban-Sketching-in-a-French-Village-With-Ink-and-Watercolor/810004342