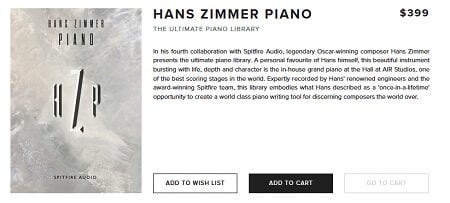 Spitfire Audio – Hans Zimmer Piano (Kontakt) – UNLOKED (Repack) | 171.5 GB
In his fourth collaboration with Spitfire Audio, legendary Oscar-winning composer Hans Zimmer presents the ultimate piano library.
A personal favourite of Hans himself, this beautiful instrument bursting with life, depth and character is the in-house grand piano at the Hall at AIR Studios, one of the best scoring stages in the world. Expertly recorded by Hans' renowned engineers and the award-winning Spitfire team, this library embodies what Hans described as a 'once-in-a-lifetime' opportunity to create a world class piano writing tool for discerning composers the world over.
Homepage:
https://www.spitfireaudio.com/shop/a-z/hans-zimmer-piano/