Start An Amazon Fba Cosmetics Empire In 3 Months by Aaron Johnson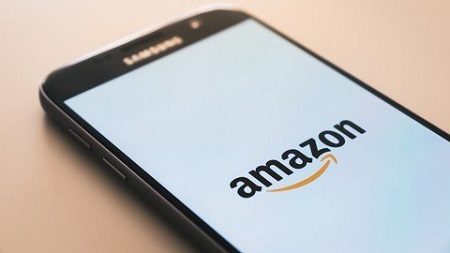 Start An Amazon Fba Cosmetics Empire In 3 Months
Published 6/2022
MP4 | Video: h264, 1280×720 | Audio: AAC, 44.1 KHz
Language: English | Size: 378.67 MB | Duration: 2h 9m
Description
I will help you create a successful Amazon business in 3 months.
Even if you have no experience and no idea what to sell!
I will show you how you can start a cosmetics empire on Amazon using FBA. We will go from nothing to selling your own branded, profitable cosmetic product in 90 days.
This course is a step by step guide where I will tell you exactly what you need to do and when you need to do it to be successful. This is exactly the same plan I have used to create my 6 figure business.
Although we concentrate on creating a cosmetics brand in this course, this course can be used to make any type of private label product. We talk about alternatives to cosmetics in the product creation section.
Together we will:
Created a killer private label cosmetic product
Validated it to make sure it will be successful
Get the product produced by a private label manufacturer
Marketed the product so people will be ready to buy as soon as you launch
Launched the product on Amazon and started to build strong sales
And you will be able to confidently manage and grow your Amazon FBA business into the future
What makes this course different?
I tried dropshipping and product arbitrage, but I could never make a real profit and I spent all my time paying for complicated new tools and chasing the next big thing. All the confusion and lack of a clear path lead to me overthinking, going round in circles, and never really getting anywhere.
I realised there had to be a better way. Buying and selling is something people have done for thousands of years; it shouldn't be this complicated.
Over the past 5 years, I have gone back to the basics of selling. I have been perfecting a strategy of using Amazon FBA to make a good income for minimum effort. This strategy is built on simplicity, action, and my 7 rules for Amazon success.
With my 3 Months strategy, I have plotted out a 3 month timetable, a Gantt chart, telling you exactly what you should do and when. This is designed to keep you focused and accountable. Loss of focus and procrastination are the reason so many fail when setting up a business. This strategy is designed to combat this.
This plan is simple and repeatable and I have turned it into this course.
We will be creating our own unique private label cosmetic with a strong brand that really stands out; our product will be evergreen instead of a short term fad. I promise to show you a scalable, sustainable and profitable way to make money online. The same way that successful businesses have always made money. Just with the added advantage of Amazon's dominant marketplace and FBA's automation.
This is not a list of vague untested ideas, there will be no gimmicks and this is not a get rich quick scheme. Just an honest, achievable, detailed plan of action.
In 3 months, you could have:
A successful, profitable and evergreen product selling on Amazon
A clear, simple and repeatable strategy to develop new products time and time again
A business model that scales allowing your business to grow instead of constantly having to chase the next "big thing"
No more stressful price wars with competitors
More free time to do the things you enjoy in life
Why am I so sure you'll succeed?
I have been selling online for over a decade, and selling on Amazon with FBA for 5 years. I have set up a number of 6 figure Amazon businesses including a cosmetics brand. All with excellent profit margins.
I know all the pitfalls and hidden banana skins that new Amazon sellers come across. I will save you countless hours and hundreds of pounds/dollars by setting you on the right track from the very start. That's why when you invest in this course, you're also buying my 5 years of FBA experience and learning from my decade of mistakes and successes selling online.
Effort and commitment is required at the start, but after the 3 months, when your product is established, you will have a low maintenance business which only requires a few hours a week from you.
I really want everyone who invests in this course to succeed, and I want you to enjoy the success I've had selling on Amazon. It requires effort to start, but If you are prepared to commit and put in the effort, you'll get the rewards you want.
Don't just dream about setting up a successful business, really do it. Make a commitment to yourself and start today.
What's in the course?
The course is split into 4 main sections:
1. Ground Work
This introduction to the course teaches you my 7 Rules For Amazon Success. This section will put you in the right mindset for creating a successful business. Because having the right mentality is half of the battle. We also look at how to start lean and get your business up and running quickly.
2. The Creation Process
Here we go through the practicalities of actually creating our product and getting it manufactured. Just as important, is creating a strong brand for our product. So we also look at marketing and promotion to build up potential customers before the product launch. We will also look at creating the perfect Amazon listing.
3. The Launch
Next we will launch our product and get some early sales to climb up the search rankings. We will also look to the future and discuss the continuous improvement and growth of your new business empire.
4. Useful Resources
The final section is full of useful resources to make your journey easier including links to helpful free tools. Also the 3 month timeline chart which will show you exactly what to do and when to do it.
Homepage
 https://www.udemy.com/course/start-an-amazon-fba-cosmetics-empire-in-3-months/ 
Screenshots