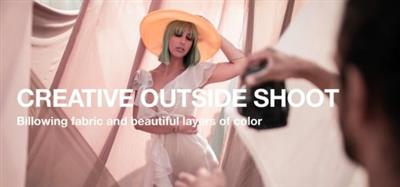 Sue Bryce Education – Creative Outside Shoot
Genre: eLearning | Language: English
In these times of restrictions on indoor gathering and social distancing, an outside shoot can be a creative and fun way to get outdoors in the fresh air with your clients. You can create a beautiful set with minimal materials and quick set-up time. Watch Sue and Gerson create a dreamy outdoor set in a parking lot, using a carport frame, lengths of netting curtain, polyester chiffon, & silk fabric secured with clamps. As the sunlight comes through the layers of chiffon, the effect is incredible.
https://suebryceeducation.com/course/creativeoutdoors/