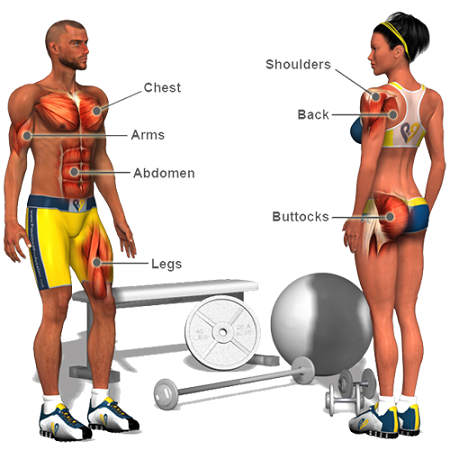 The Multimedia Heart Of Wellness | 835.7 MB
A selection of simple exercises to build muscle, promote health and keep yourself in good shape.
Doesn't require complex shells and tools. The authors clearly show, through 3D animation, which muscles do the work during the exercise, explain the breathing technique. There is a voiceover in the form of a speaker with a synthesized computer voice (in English). All inscriptions are also in English. A small guide to help those who do not know at all what and how they work … and are trying to form their own workout, but do not know what exercises are for a particular muscle group. I could not pass by such a collection, especially since such guides are in demand on the forum. In addition to individual exercises, the release features a 12-minute home version of the shoulder workout, consisting of several sets of push ups (push-ups) and 4 levels of 8-minute abs workouts.
Screenshots