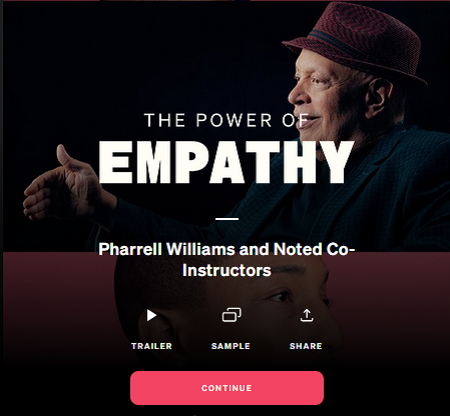 The Power of Empathy by Pharrell Williams & Noted Co-Instructors | 4.4 GB
For the first ever on MasterClass, a diverse range of our instructors come together to talk about the power of empathy and how it can transform the way you view the world.
Join Pharrell Williams, Robin Arzón, Roxane Gay, Walter Mosley, Robert Reffkin, Gloria Steinem, and Cornel West as they share their experiences with empathy and its importance in their lives and careers. Learn how to exercise, cultivate, and promote empathy to connect with others on a deeper, more human level.
Homepage:
https://www.masterclass.com/classes/the-power-of-empathy-with-pharrell-williams-and-noted-co-instructors
Screenshots