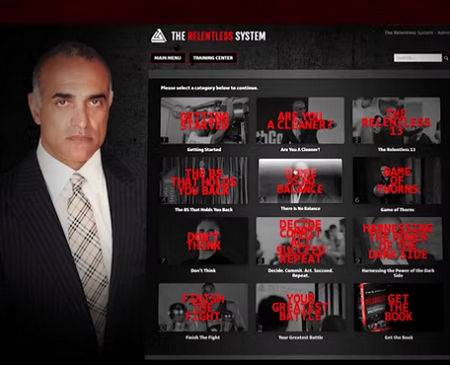 Tim Grover – The Relentless System | 6.90 GB
ELITE MENTAL TRAINING WITH TIM GROVER
THE RELENTLESS SYSTEM
The Relentless System is a video library with 50+ new videos of me talking to you like I talk to my pros.
I'm teaching you how to develop a relentless mindset and mental toughness. How to demand more of yourself and GET IT. How to stop waiting and start WINNING.
The program is interactive, so I can ask you questions, and you can click to respond.and your answer determines where we go next. So you're in control of what you learn.
Tim's Complete Flagship System
– Getting Started
– Are You a Cleaner?
– The Relentless 13
– The BS That Holds You Back
– There Is No Balance
– Game of Thorns
– Don't Think
– Decide. Commit. Act. Succeed. Repeat.
– Harnessing the Power of the Dark Side
– Finish the Fight
– Your Greatest Battle
Homepage:
https://timgrover.com/the-relentless-system/
Screenshots