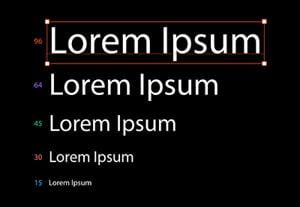 MP4 | Video: h264, 1920×1080 | Audio: AAC, 44.1 KHz
Language: English | Size: 1.75 GB | Duration: 2.3 hours
n this course you'll learn how to design web typography for a website using Figma. Throughout the coming lessons you'll implement an extensive repertoire of typographic principles we've covered in our Envato Tuts+ tutorials across the years.
This is the first of a two-part course, covering the most important fundamentals of web typography. By the end of the course you'll have a clear understanding of how to select and pair fonts, how to set up your text sizes in a flowing and practical way, how to properly plan for spacing throughout your typography, and when to create overrides for the text styles you have established.
Learn Figma
We've built a complete guide to help you learn figma design, whether you're brand new to Figma's design tools, or you want to take your skills to the next level.