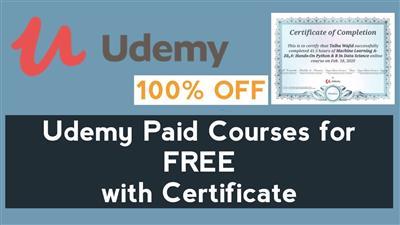 Created by Satish Gupta CPA, MBA, CFA | Published 5/2021
Duration: 11h20m | 6 sections | 42 lectures | Video: 1280×720, 44 KHz | 11.2 GB
Genre: eLearning | Language: English + Sub
This unique course covers all Personal Finance topics PLUS a path to grow wealth safely and achieve FINANCIAL FREEDOM.
What you'll learn
This unique course covers all normal personal finance topics PLUS teaches how you can safely invest to grow your assets and achieve FINANCIAL FREEDOM
Requirements
No prior financial background is neededThis course is most useful for those between the ages of 22 and 60 AND living in the United States.
Description
We teach students things that are truly transformative, share ideas that they never heard of, or thought about. We even challenge some of their beliefs and get them to take an action. We provide tools needed to achieve Financial Freedom, and help them get rid of money-related stresses in life. We strive to help them realize that they can grow their wealth using simple and smart methods.
Our Mission
To change lives through financial education.
To end dependency on others in financial matters.