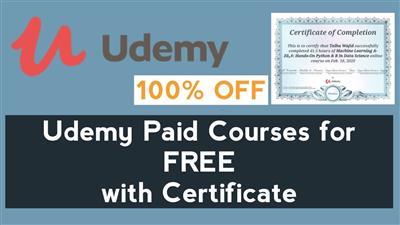 Created by Make it precise | Published 5/2020
Duration: 43m | 1 section | 6 lectures | Video: 1280×720, 44 KHz | 373 MB
Genre: eLearning | Language: English + Sub
Do our brains through our senses reflect reality itself or we are limited inside our brains?
What you'll learn
Students will deepen into the philosophical issue of whether our senses can reflect reality as it is outside our brains and whether we can come closer to reality behind the phenomena that we perceive
Requirements
The course is suitable for students with little knowledge of philosophy that they want to sharpen their intuitions about this issue.
Description
Do we perceive reality when we open our eyes?
Do our five senses reflect reality itself or we are limited inside a veil of perception that is composed only of the data that our senses codify from reality?
How do we know that there is a reality outside our brains and how can we best describe the interaction between reality and our sense organs that in turn will take us closer to reality?
In this course, we will explore how philosophers like Hume, Kant addressed this issue and gave us a representation of how human minds reflect and structure reality through their senses.
We will see what is the so-called veil of perception and whether we can have through our senses direct access to reality itself.
Afterwards, we will explore contemporary philosophy of science that tries to discover reality or the mechanisms behind phenomena we perceive and can take us closer to the truth about reality.
Also we will see how this view, namely searching for mechanisms behind phenomena, enhances science with a richer ontology in order to explain phenomena.
This course is suitable for beginners in philosophy and students that are curious about whether or how far our perception of reality extends and how science and the philosophy of science can inform us about it.
Who this course is for:Those who are curious about this philosophical topic on whether our perceptions represent reality itself and how we can access reality through our philosophical and scientific concepts and methods.