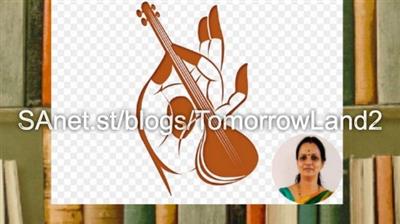 Created by Parimala Gururajan | Last updated 8/2021
Duration: 50m | 9 sections | 9 lectures | Video: 1280×720, 44 KHz | 872 MB
Genre: eLearning | Language: English + Sub
Know what you sing, by learning the Theory behind the practical singing of this Divine Music, Updated monthly
What you'll learn
To know Basic Carnatic music theory and its rich heritage
Basic Carnatic music concepts behind practical singing
Enlighten with the concepts that are used often
Animated slides and easily understandable explanation makes the learners grasp the concepts even better
Requirements
Learners with no prior knowledge can also understand the course contentInterest to know about Carnatic Music theory
Description
Carnatic music also called Karnadaka sangeetham is a significant form of Indian music, especially South Indian music. Over centuries, it is the heritage passed on by many ancient, popular, devotional poets, composers, singers, instrumentalists, and Gurus. It is the Jewel of all music. People across the globe love to listen and learn about this divine music.
Music brings bliss to one's soul, especially Carnatic music touches one's soul. Proper practice and learnings from Gurus (teachers), is the key behind such a feeling.
Learning Carnatic music helps one achieve good concentration, focus, memory, peace, and above all, happiness.
The objective of this course is to make the learners understand the basics behind practical singing and important concepts which are used in this divine music.
All music lovers who wish to know about Indian classical music would be finding this course beneficial to them in achieving their requirement of understanding the basics of this significant form of Music.
The course is designed to provide a basic understanding of the concepts like Swaras, Shruthi, Layam, Talam, Raaga, 72 mela kartha system and many moreupdated regularly, with interesting pictures and animations to make learning easy and effective.
At the end of this course, those who are already into Carnatic music practical learnings or those who wish to learn from scratch will understand the concepts behind their singing and appreciate its divinity.