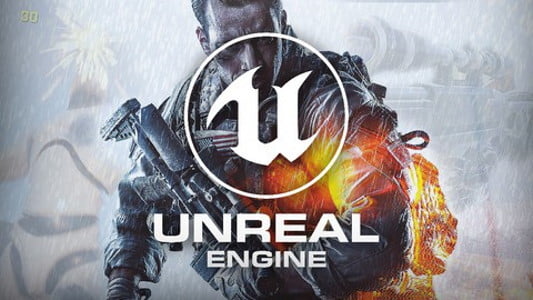 Unreal Engine 4: Create Your Own First-Person Shooter | 6.7 GB
Learn the fundamental mechanics present in games such as Battlefield, Call of Duty, Destiny, Resident Evil, and more!
In this game design course, I'll guide you through the process of making a first-person shooter game! This course uses Unreal Engine 4 – the same game engine AAA games development studios used to make Fortnite, Batman Arkham Knight, Borderlands, and many others!
With the knowledge you'll acquire in this class, you'll gain an in-depth understanding of first-person shooter mechanics. This knowledge applies to all kinds of genres, such as looter, survival horror, military, sci-fi, and others, allowing you to take this project in an endless number of directions! While anyone is welcome to take this course, I recommend it for those with at least some coding knowledge or experience using Unreal Engine 4. While my lessons are thorough, I do not take the time in this course to explain the absolute basics of coding and Unreal Engine 4.
01 Introduction
02 Character & Weapon Set Up
03 Shooting, Reloading, and Recoil
04 Impact Events
05 Projectiles & Explosions
https://www.udemy.com/course/unreal-engine-4-create-your-own-first-person-shooter/