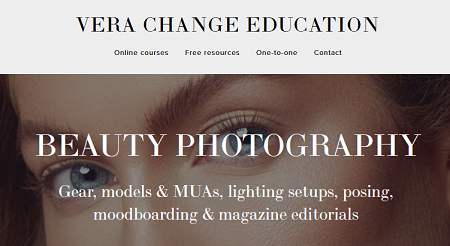 Vera Change – Beauty Photography Course | 4.11 GB
My complete guide focusing on theory of beauty photography – how to start and how to create the best beauty images possible.
This course is following over 100 pages long presentation, where I explain every single important detail – its full of important information and advice that Ive learned the hard way.Dive into this course covering 7 important topics from where to find people to work with and choosing your team, as well as posing models and the best angles. Learn about cameras, lighting gear, studio equipment you will need, and much more! I provide you with all the theory and tips – and its up to you to put it into practice.
Homepage:
https://www.verachangeeducation.com/beauty-photography
Screenshots