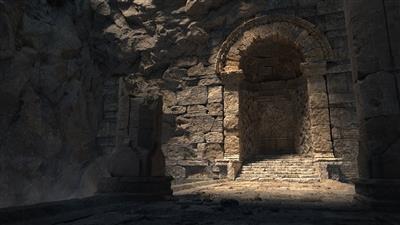 Video: MPEG4 Video (H264) 1920×1080 30fps | Audio: AAC 44100Hz stereo
Genre: eLearning | Duration: 510 mins | Language: English | File size: 16.7 GB
Learn to create photorealistic procedural shaders with Arnold and take advantage of the procedural nature of Houdini with this workshop by Wojtek Piwowarczyk, Environment Generalist TD for film, animation, and game cinematics.
During the course of 8.5 hours, Wojtek reveals his personal collection of techniques used in production and developed over several years while creating visual effects for a variety of entertainment projects. He covers not only detailed methods for creating procedural shaders but also discusses how Houdini's procedural nature can be used to full effect. You'll learn several techniques for extracting information from source geometry to create effective shaders – and because it's procedural, you'll be able to apply them to any models, and even reuse them entirely, or in parts, on future projects.
Wojtek's ultimate goal for this workshop is to give viewers a solid foundation for procedural shading and an understanding of look development for surfaces. The robust methods he demonstrates for building shaders are techniques that are universal and will remain useful regardless of software, meaning your skills will stay relevant in the ever-evolving world of computer graphics. By completing this workshop, you should have developed the confidence to create any type of surface for any project.
ZBrush and Photoshop are also used in this workshop as part of the workflow. Project files include a complete Houdini scene with final processed objects, lighting, and shaders to assist with learning, as well as a breakdown of all the steps and shading techniques presented in the tutorial. The package also contains 3D models, ZBrush files, and baked displacement textures for relevant objects plus proxies for the Megascans textures used. This complete set allows you to recreate the scene from the tutorial and will serve as a base for your own look-development experiments.
Homepage
https://www.thegnomonworkshop.com/tutorials/procedural-shading-techniques-for-houdini-arnold