A Man In Demand Academy – Christian McQueen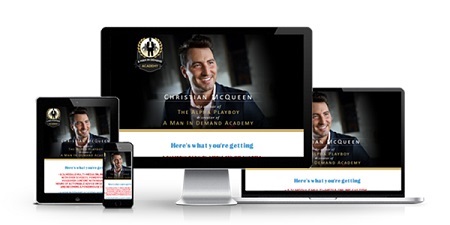 Christian McQueen – A Man In Demand Academy | 3.06GB
The Man In Demand Academy is a 24-module online training system that teaches men how to become more attractive to women, make more friends, and become a dominant alpha male.
It includes video and audio lessons based on 12 years of experience and testing and is hosted by Christian McQueen.
The course is designed to bring out the natural charm and confidence in each man and includes a manual workbook to help with tracking progress.
Screenshots