Advanced Ayurvedic Medicine Diploma Course – Herbalism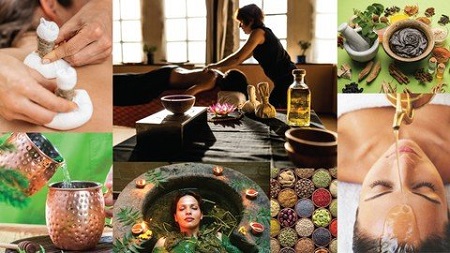 Herbalism – Advanced Ayurvedic Medicine Diploma Course
Published 6/2022
MP4 | Video: h264, 1280×720 | Audio: AAC, 44.1 KHz
Language: English | Size: 3.58 GB | Duration: 3h 0m
Description
Hello and welcome to our Advanced level Ayurvedic Medicine course. Building on the foundations of our beginner's course we are going to continue to look into the amazing world of Ayurveda, the oldest healthcare wisdom in the east.
In this course, you will not only continue your study of Ayurvedic theory but also learn how to apply this knowledge to your daily life, to preserve your health.
In this course, you will learn the Ayurvedic daily health care practices, the herbal preparations, and therapies that you can safely and easily practice on your own.
All the herbs and therapies prescribed in this course are completely safe and effective. They have been successfully used for over 5000 thousand years .
We will look at the spiritual history behind Ayurveda and study the Dosha's in a greater depth.
We will discover daily routines to support Dosha balance and lifestyle tips for each Dosha, helping you to maintain optimum health.
Oil pulling, herbal remedies, massage, bathing and how to create an Ayurvedic meal are all covered in this level.
The content of this course has been expertly written especially for the Academy of Ancient Magik by Ayurvedic Doctor, Dr Kanika Verma. The content will be presented by Alexandra Gabriel. This course is accredited and endorsed by the International Association of Therapists.
What you'll learn
Discover the Psychology of the Doshas
Study the traditional History of Ayurveda
Understand lifestyle balance for each Dosha
Look at Ayurvedic Dinacharya and its benefits
Discover the Daily cycles of Dinacharya
Learn an Ideal Routine for Ayurveda Dinacharya
Learn about The Brahmi Muhurta?
Discover how to work with Ayurvedic Oral Cleaning
Study Ayurvedic Oil Pulling and learn how to work with it
Understand Ayurvedic Massage
Learn Self-abhyanga massage procedures
Learn how to use Ayurvedic or Herbal oils for Ayurvedic massage
Learn all about the Ayurvedic Bath
Study the ritual of the Ayurvedic bath
Learn about the Ayurvedic Meal's Eight Factors
How to prepare and Ayurvedic Meal
Study Incompatible food combinations in Ayurveda
Learn the Traditional History of Ayurveda
Requirements
Please take our Ayurvedic Foundation Course First
Homepage
https://www.udemy.com/course/herbalism-advanced-ayurvedic-medicine-diploma-course/
Screenshots