All Natural Beauty Products With Aromatherapy Essential Oils by Mark Perren-Jones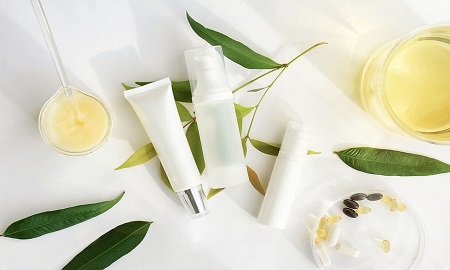 All Natural Beauty Products With Aromatherapy Essential Oils
Last updated 5/2022
MP4 | Video: h264, 1280×720 | Audio: AAC, 44.1 KHz
Language: English | Size: 7.68 GB | Duration: 5h 53m
Make All Your Own All Natural Face And Body Beauty Products Using Aromatherapy Essential Oils, Butters And Carrier Oils.
What you'll learn
Using aromatherapy, essential oils, butters and carrier oils you will know how to make your own natural preservative free beauty products.
Make your own facial serums with aromatherapy essential oils. You will make all natural lip balms, lip glosses and whipped body butters
Make your own all natural deodorants with blends of aromatherapy essential oils, bath salts, body scrubs and scar and stretch mark butters and oils
Know all about the therapeutic qualities of vegetable oils, aromatherapy essential oils and butters and how to apply them in your products .
Know how to infuse oils with vanilla, coffee and herbs to make incredible mocha and vanilla flavored products like orange and vanilla lip balms and body butters
You will know how to make melt and pour soap, bath and shower products, hair treatments and so much more!
Requirements
There aren't any requirements except for having a passion to make your own natural beauty products without any harsh chemicals. You do not need any aromatherapy essential oils but if you do that is great and you can add them to your products. I will be weighing ingredients when it gets to the lip balm and body butter sections so if you have one that would be great but if you do not don't worry as I show you how to work without one. I would think that most people would have the things that I use in the course such as bowls, spoons and small containers.
Description
Welcome to my all natural beauty products with aromatherapy essential oils course.Wouldn't you love to make all natural, chemical free beauty products using butters, oils and aromatherapy essential oils?Well…if your answer was yes, you have come to the right place.Using all natural products and aromatherapy essential oils you will complete this course and have a comprehensive knowledge of not only the incredible therapeutic benefits of vegetable oils and butters but you will also know exactly how to make skin care beauty products such as : Scar and stretch mark body buttersAnti-inflammatory pain relieving body butters for joints and muscle painsDecadent skin nourishing body buttersBest aromatherapy essential oils and carrier oils for your skin typeWhipped body butters and body frappesSolid body moisturizing beauty bars (enhanced with aromatherapy essential oils)Lip balms and lip glossesInfusing oils such as coffee infusion, calendula and vanilla infused jojoba oilMy favorite body skincare oilSolid deodorants with aromatherapy essential oils Coconut and honey peppermint essential oil foot scrubsLavender and orange body beauty scrubKaolin clay masksFacial cleansersFacial tonersFacial serumsStretch mark and scar oilAcne skin cleansers, toners and moisturizersBath saltsHair conditioners and shampooBath bombs with aromatherapy essential oils Hair spritzersRoll on perfumeSoapExfoliating moisturizing barsand so much more!You will also get in this course a 165 page Ebook!You will never have to spend a cent again on store bought beauty products. You will be able yo make all of your own chemical free, natural beauty products with aromatherapy essential oils.I can't wait to see you in class!
Homepage
https://www.udemy.com/course/all-natural-beauty-products-with-aromatherapy-essential-oils/#instructor-1
Screenshots
[img][/img]