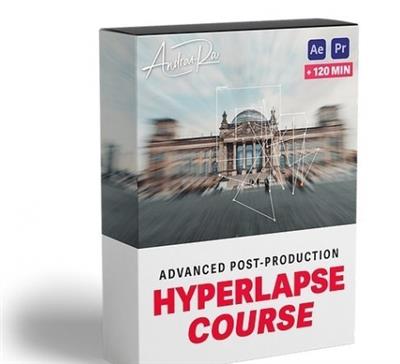 Andras Ra – Advanced Post-Production – HYPERLAPSE COURSE
Genre: eLearning | Language: English | MP4
In this course, I teach & show you all of my Hyperlapse secrets.
I show you my specific workflow in which I go really deep into the details on why and how I do specific steps.
In this program, you will learn the essential secrets to creating your own stunning one-of-a-kind Hyperlapses.
I dive deep into advanced editing techniques and show you my specific workflow I use to create high-quality Hyperlapses as efficiently as possible.
​
This course has it's focus on my entire post-production workflow. You will learn step by step from complete scratch from Importing, to stabilizing a Hyperlapse completely without the warp stabilizer, and finally animating.
I will also guide you through difficult editing problems and am always available to answer any of your questions via email.
​
Plus, I give you a lot of tips and tricks to make your Hyperlapse stand out! By the end of this course, you will take your videos to the next level and raise the production value of your work.
Content Source:
https://www.andrasra.com/hyperlapsecourse