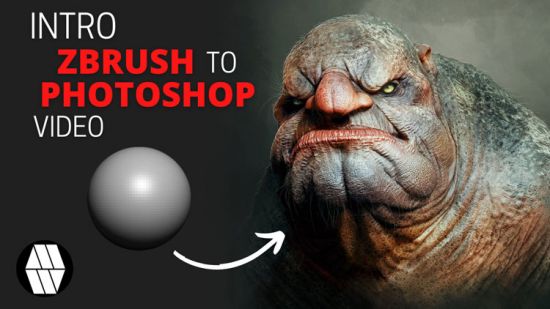 ArtStation – MLW_Creative – ZBRUSH to PHOTOSHOP FULL TUTORIAL + 56 Brush Pack
Video: MPEG4 Video (H264) 1920×1080 30fps 2133kbps | Audio: AAC 48000Hz stereo 119kbps
Genre: eLearning | Duration: 3:56 hrs | Language: English | File size: 4.7 GB
Learn how to create Conceptual art using ZBrush and Photoshop. Learn the techniques i use for my art work and how to utilise ZBrush and Photoshop to create amazing Concept work for your portfolio or future projects. You will learn:
– Block out sculpting in ZBrush, working on silhouette and shape for our Troll Bust concept.
– Mid level detail sculpting in ZBrush , working on more detailed forms on the Troll Bust concept.
– Fine detail sculpting in ZBrush, looking at detailing our Troll Bust further with Alphas and specific brushes.
– PolyPainting inside of ZBrush, giving our concept color i will show you how to polypaint in ZBrush and how to use ZBrushes painting tools.
– Posing inside of ZBrush: Posing our Troll Concept using Transpose tool and finalising the creature design.
– Rendering inside of ZBrush: Rendering using Zbrush and Materials inside of ZBrush and learning how to set up ZBrush for rendering and exporting for Photoshop Compositing.
– Compositing in Photoshop, Finally taking our exported images into Photoshop to composite the final concept for out Troll Bust.