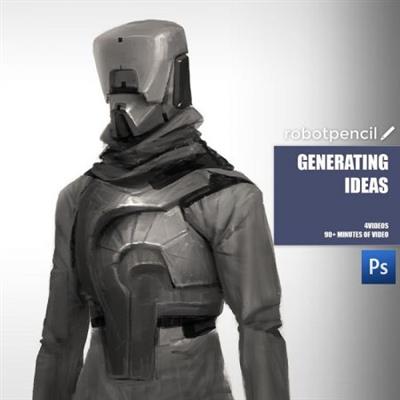 Video: MPEG4 Video (H264) 1920×1080 30fps 131kbps | Audio: AAC 48000Hz stereo 64kbps
Genre: eLearning | Duration: 1hr 27 min | Language: English | File size: 221 MB
Coming up with Ideas can be very challenging! In this video I'll help you understand why it's so hard to do and strategies to overcome it.
Video 1: Gathering Reference and how to understand its purpose for Idea generation.
Video 2: Exercises to help combine preexisting ideas to solidify your ability.
Video 3: Putting what we've learned to use.
Video 4: Demo with no Audio Commentary.
Homepage
https://robotpencil.artstation.com/store/BBqm/generating-ideas